Eazzy Park Shuttle Service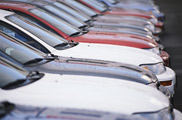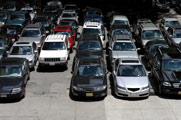 Address:
Ekkersrijt 2023-B
5692 BB Son
Netherlands
Minimum stay: 2 days
Maximum stay: none
Distance from the airport: Travel time to Eindhoven Airport takes about 8 minutes.
Transfer: The individual transfer to the airport and back is for free and operates between 5:00 am and 12:00 midnight. On request, a transfer beyond this times is possible.
How to get there:
Coming from A2/A58 direction Tilburg/Hertogenbusch/Maastricht:
At the junction, please follow the signs towards A50 Nijmegen. Then, leave at exit 6/7 Ekkersrijt/Meubelplein. Going through the first roundabout, take the third exit leading you to the next roundabout. Pass the first traffic and turn right at the junction. After the IKEA store on your left, you will cross the A50 bridge. On the right, you will see the company De Rooy Logistics and on your left Betonson. After 500 metres, two orange flags will indicate the entry to the car park Eazzy Park Shuttle Service.
Security: The car park is fenced, locked and gated. It is monitored by CCTV and regular inspections take place. Please hand over your car keys due to security and ranking matters.
On arrival: Please call the car park 15 minutes prior to your arrival. The meeting point at the arrival is at Luchthavenweg 61. Its directly next to the airport about 150 meters away from the airport. The shuttle driver will wait for you und bring your car to the parking space which is 12km away at Ekkersrijt 2023, 5692 BB Son.
On departure: Please call the shuttle driver after receiving your luggage. He will pick you up at the airport at Luchthavenweg 61. From there you will get trensfered by a suttle to your car.