Eazzy Park Valet Service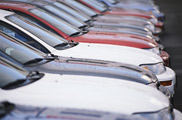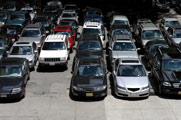 Address of the car park:
Ekkersrijt 2023-B
5692 BB Son
Netherlands
Minimum stay: 2 days
Maximum stay: none
Distance from the airport: none
Transfer: A transfer is not needed, as your car will be picked up monday - friday between 4:30 am and 0:00 and saturday - sunday between 5:00 am and 0:00 midnight at the airport. After your holiday, the car is ready for you.
How to get there:
Please follow the signs for Eindhoven Airport. When arriving at the airport, please turn right at the roundabout. After 100m on the right side you will find "The Haviland building" at the 2nd gated driveway.
Security: Your car will be parked at a fenced, closed and gated car park, which is monitored by CCTV. Staff cares for regular patrols. As your car will be moved to the car park and to the airport by staff members, a handover of the car keys is neccessary.
On arrival: Your car will be taken over at Luchthavenweg 61. Please call the car park service 15 minutes before your arrival. The awnsering machine will notify the employees. You will find the phone number on your booking confirmation. An employee of the company Eazzy Park will wait for you and pick up your car. Untill then please stay inside your car. The employee is identified by his uniform with company logo. Your mileage and any existing damages will be noted and you will receive a confirmation of receipt. After that your car will be parked in a parking lot ca. 150 m away. Please inform the car park service if you are delayed and inform them of your new arrival time.
On departure: A staff member will wait with your car at the airport. You will get more details on that at arrival.
Notice: Takeover and return of your car takes place directly at the terminal (Luchthavenweg 61, Eindhoven). For an uninterrupted takeover, please make sure to indicate your arrival times. You will find an extra link on your booking confirmation.